---
---
---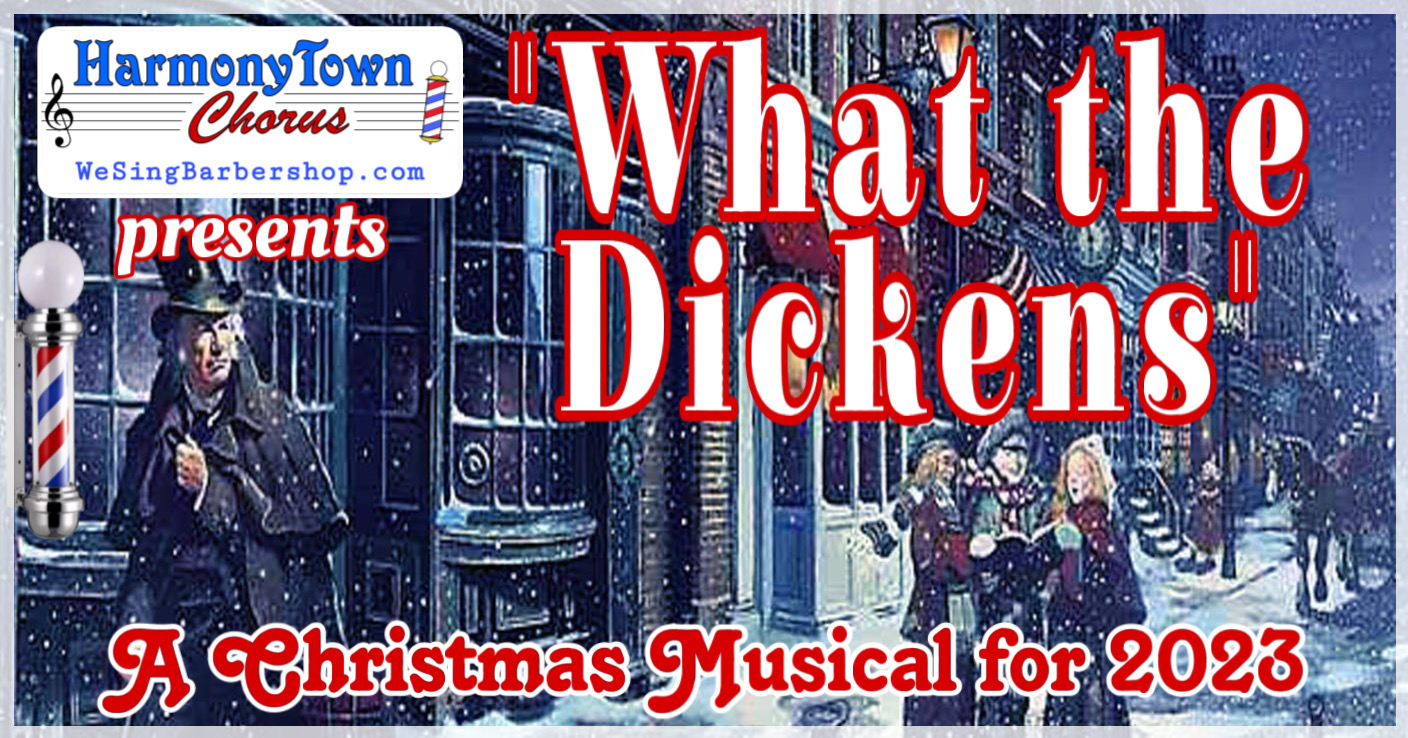 The HarmonyTown Chorus presents "What the Dickens" - a parody Christmas musical
Please join us for an afternoon of Christmas songs and good cheer at the Livonia Library Auditorium.

Accepting new unboxed toys for Toys for Tots.
Show information:
Sunday December 10th, 2023 at 2:30pm
Livonia Civic Center Library Auditorium
32777 Five Mile Rd, Livonia, MI 48154
---



Interested in putting well wishes for a chorus member
or advertisment for your business into our show's program?



HarmonyTown Program Advertisement Form: https://forms.gle/YXPt2c4F5ghQuh6t6

There are 4 options to choose from.
If you wish to do more than 1, please fill out a form separately for each.

Pricing structure:
$120 - Full page
$75 - 1/2 page
$45 - 1/4 page
$10 - Patron (short message: best wishes for a performer or the group)
---
Yes! We are that chorus that you've seen
singing on WXYZ Detroit and Channel 20!
---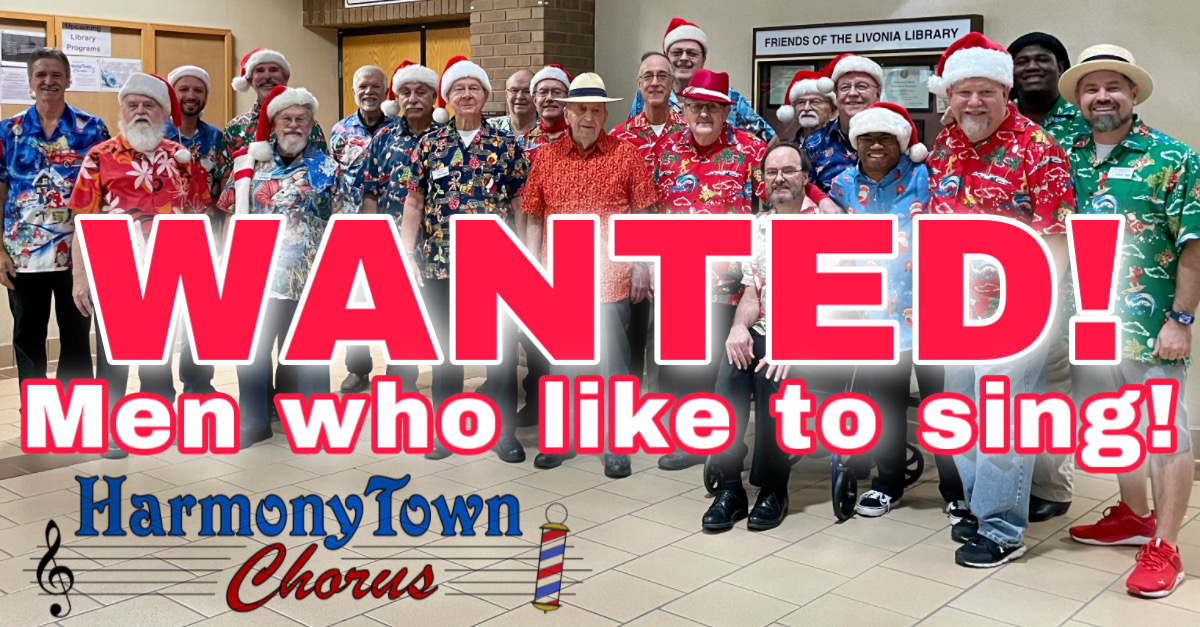 Men who like singing are encouraged to join us on any Tuesday night at 7:30pm to sing with the chorus.
Drop us a message or just show up.
It's EASY and FUN!
Men of all vocal experience levels are welcome to join us!.
Come experience how easy barbershop singing can be and why it can bring joy into your life!
St. Michael Lutheran Church
3003 Hannan Rd, Wayne, MI 48184

There is no audition.
No previous singing experience is required.
If you like to sing, this is a place for you!
If you can't read music, no problem!
We use listening (learning audio tracks) to assist in learning music.
---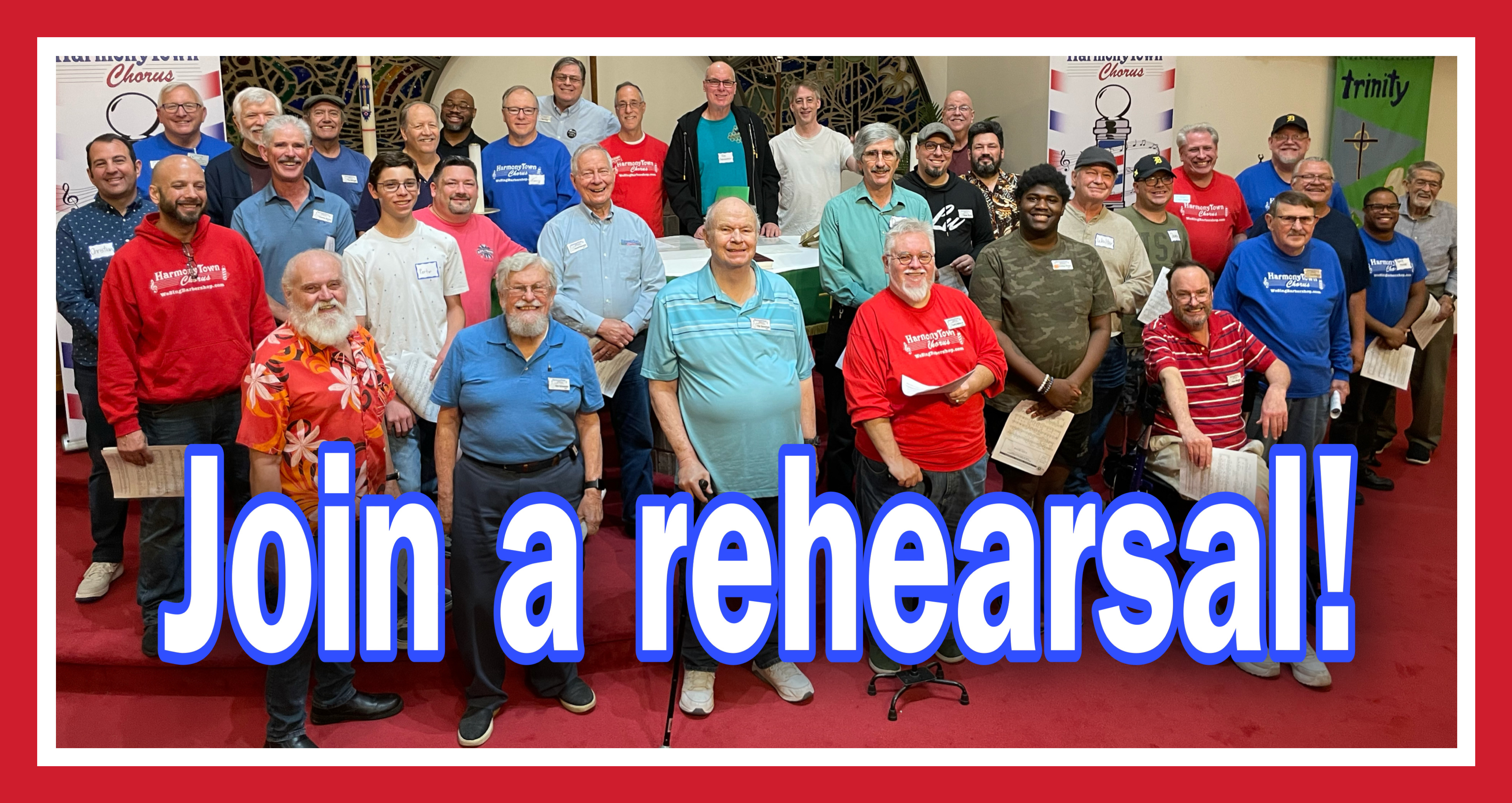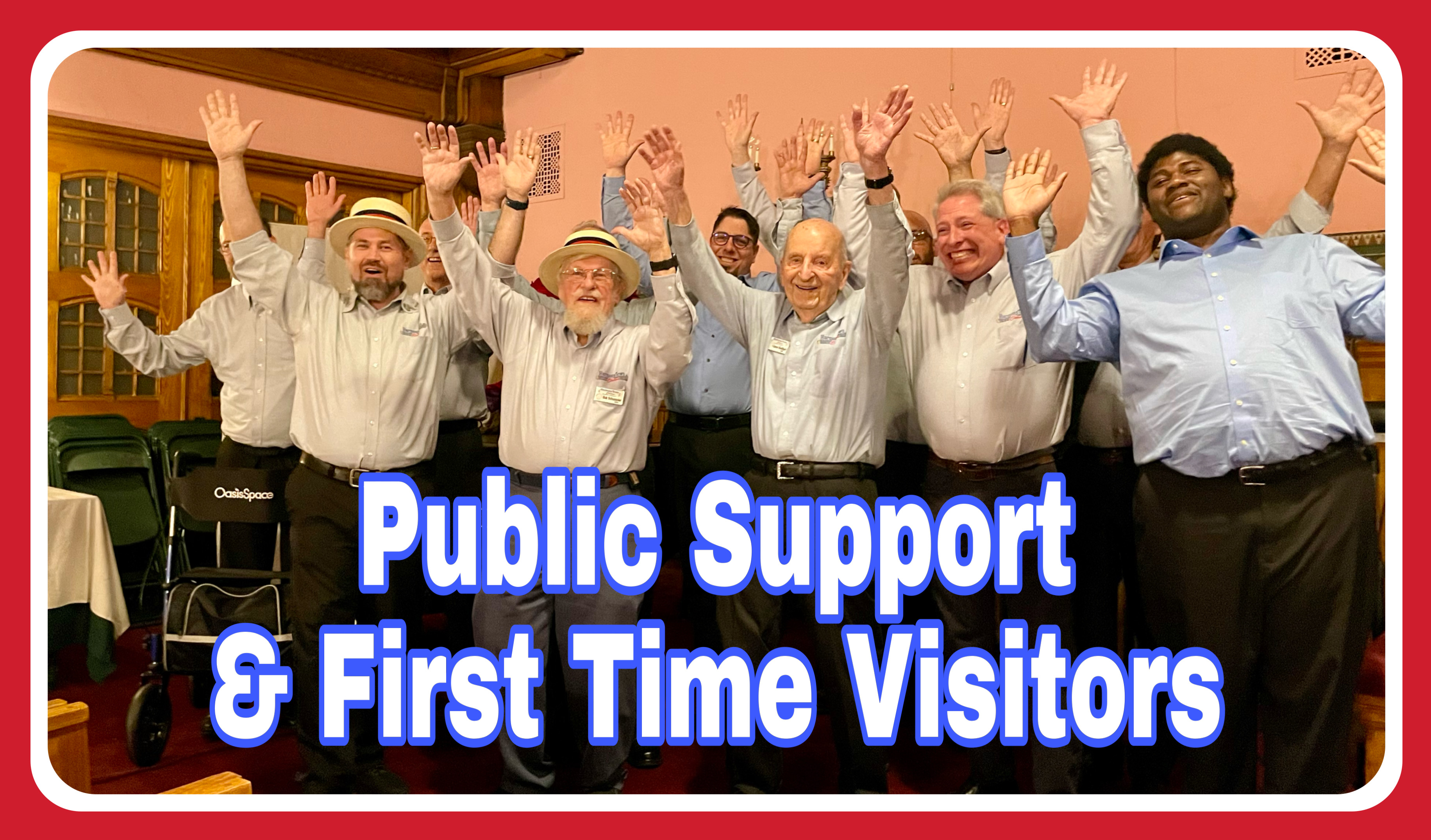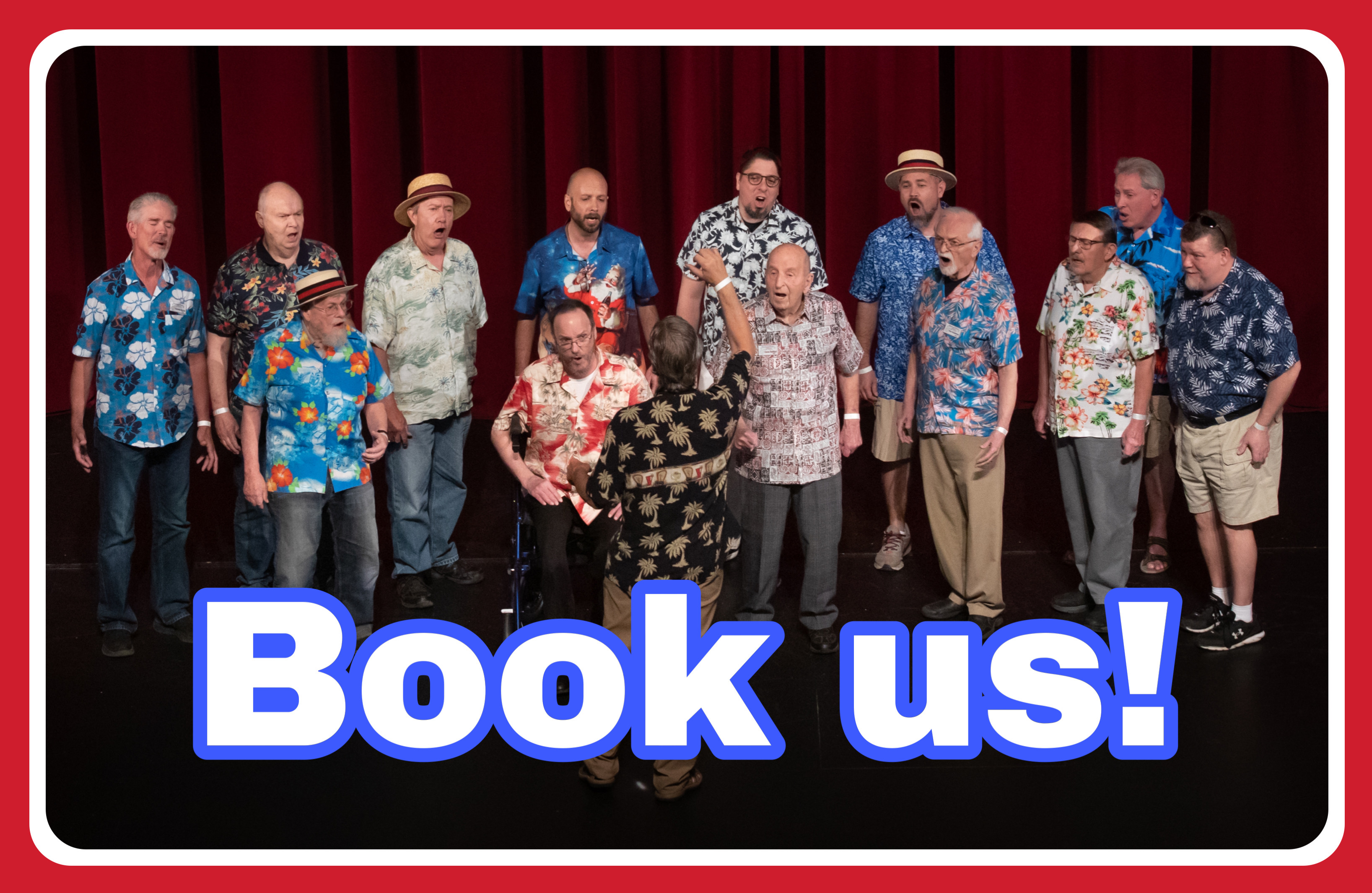 ---
For anyone wishing to make a donation to the HarmonyTown Chorus,
please use the link below.

http://give.barbershop.org/harmonytown
---
Active chapter of the Barbershop Harmony Society since 1944.