Description: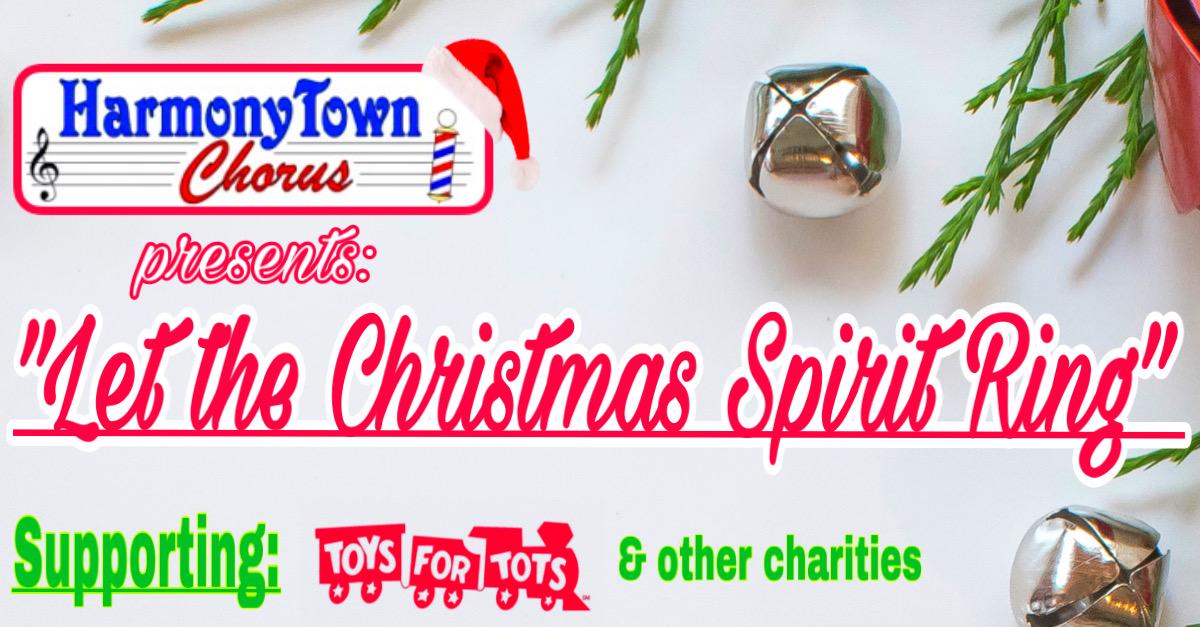 We'll have holiday cheer to spare so come join us for the 2022 annual HarmonyTown Christmas Concert! The men of the HarmonyTown Chorus have a special performance for this year and it is sure to get you singing, tapping your toes and feeling holly-jolly enough to last you until Christmas morning.

Bring new unboxed toys for our Toys for Tots drive!
No tickets! Donations only benefiting 2 non-profit charities (below).

-Cash/check accepted at the concert.
-Online donations accepted anytime via:
give.barbershop.org/harmonytown

FEATURING 2 special guest ensembles from Plymouth High School:
"Mark IV" Barbershop quartet
"Timbrewolves" TTBB group

***Seedlings Braille Books for Children
Seedlings Braille Books for Children is a 501(c)3 non-profit, tax-exempt organization dedicated to increasing the opportunity for literacy and education by providing high quality, free and low cost braille books for children.

***Volunteers of America
Volunteers of America is the charity that always steps forward to help the most vulnerable. For over 125 years, we have taken on the most difficult tasks to help the most underserved. At Volunteers of America, we are more than a nonprofit organization. We are a ministry of service that includes nearly 16,000 paid, professional employees dedicated to helping those in need rebuild their lives and reach their full potential.