Description: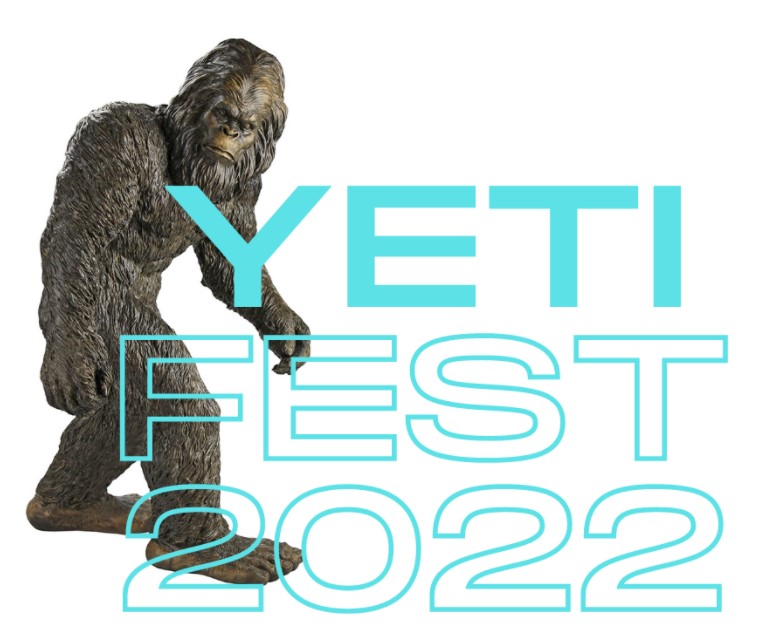 YETI FEST ART DAY - Seeking Artists of a Different Breed

10am - 4pm - Art-Making Stations
11 am - Abominable (Free Movie in the Theatre)
12 pm – Harmony Town Chorus
1 pm - Costume Contest, Yeti Calling Contest, Biggest Foot Contest
2 pm – Story-telling

Join us for this family-oriented art festival featuring yeti-inspired handcrafted arts & crafts, storytelling, scavenger hunt, movie and music. With all the nature-loving hills residents, it's sure to be unforgettable.
Yeti Fest is a celebration of our large friends in the woods - a party for our large human-like mammals that also go by Big Foot and Sasquatch. People all over the world have legends about these creatures. Who are they? What do they look like?
This is a free art event for young people and other believers who want to encourage their imagination and create new artwork. This is also a juried arts and crafts event for artists to sell their work and make a greater name for themselves in the local art community. Artists can bring artwork of other woodland creatures and supernatural beasts, as long as a prominent amount of their work is devoted to the Yeti/Big Foot/Sasquatch.
Yeti Fest will follow all of the State of Michigan rules for large public events.
If you would like to sell your art as a vendor for the event, apply at tinyurl.com/YetiFestArtDay.