Description: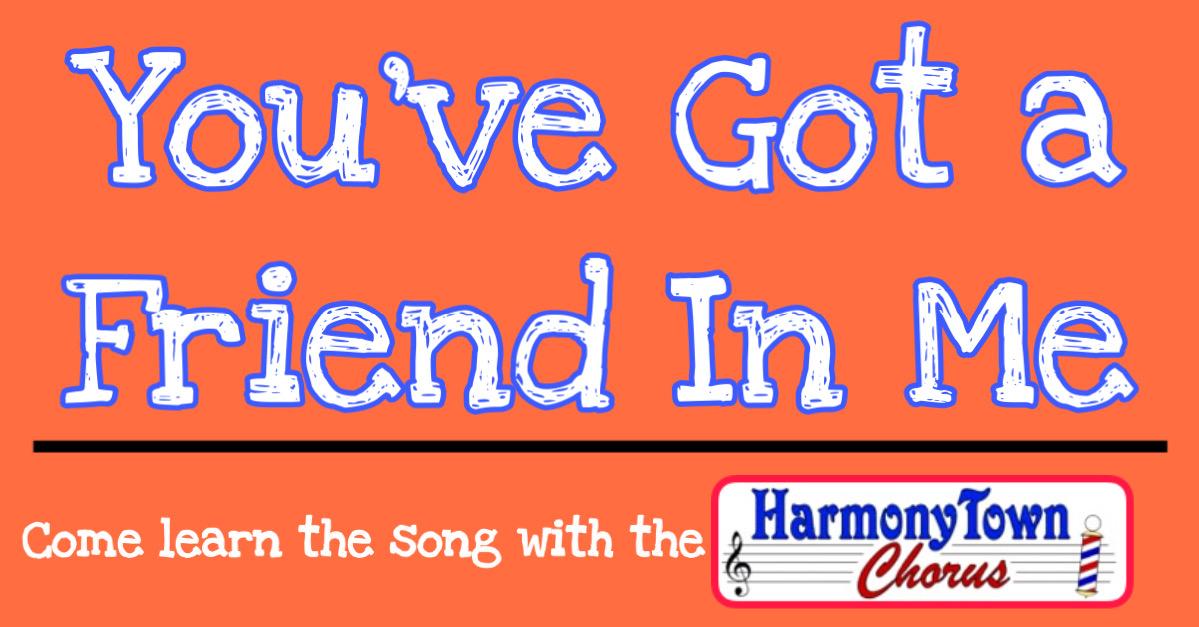 http://www.wesingbarbershop.com/musicmedics
The short version: Come learn the song 'You've Got a Friend in Me' with us. It'll be a lot of fun!
The real details: We are starting a truly powerful and rewarding program called the Music Medics where we will be visiting children's hospitals and singing children's songs to kids who could use a smile and a laugh. This program will begin once hospitals allow visitors again. For now, we are getting the music part ready and this song will be the first one in that series. We will focus attention on this song between 7:45pm-8:30pm each Tuesday for the next month and we would love new male voices to come and join us. 'You've Got a Friend in Me' is the theme song from the movie Toy Story and translates easily into a fun barbershop style version. The name of the song is really a metaphor for what we want to be for these kids.
This really will be an experience that we as singers will never forget. The HarmonyTown Chorus prides itself on giving back whenever possible and could not be more excited to get the Music Medics program started.
Masks required while in the building. All materials will be provided. No musical experience required. We have learning track audio for each voice part. All ages welcome.
Message us via Facebook Messenger for more information or join us starting April 6th!