Description: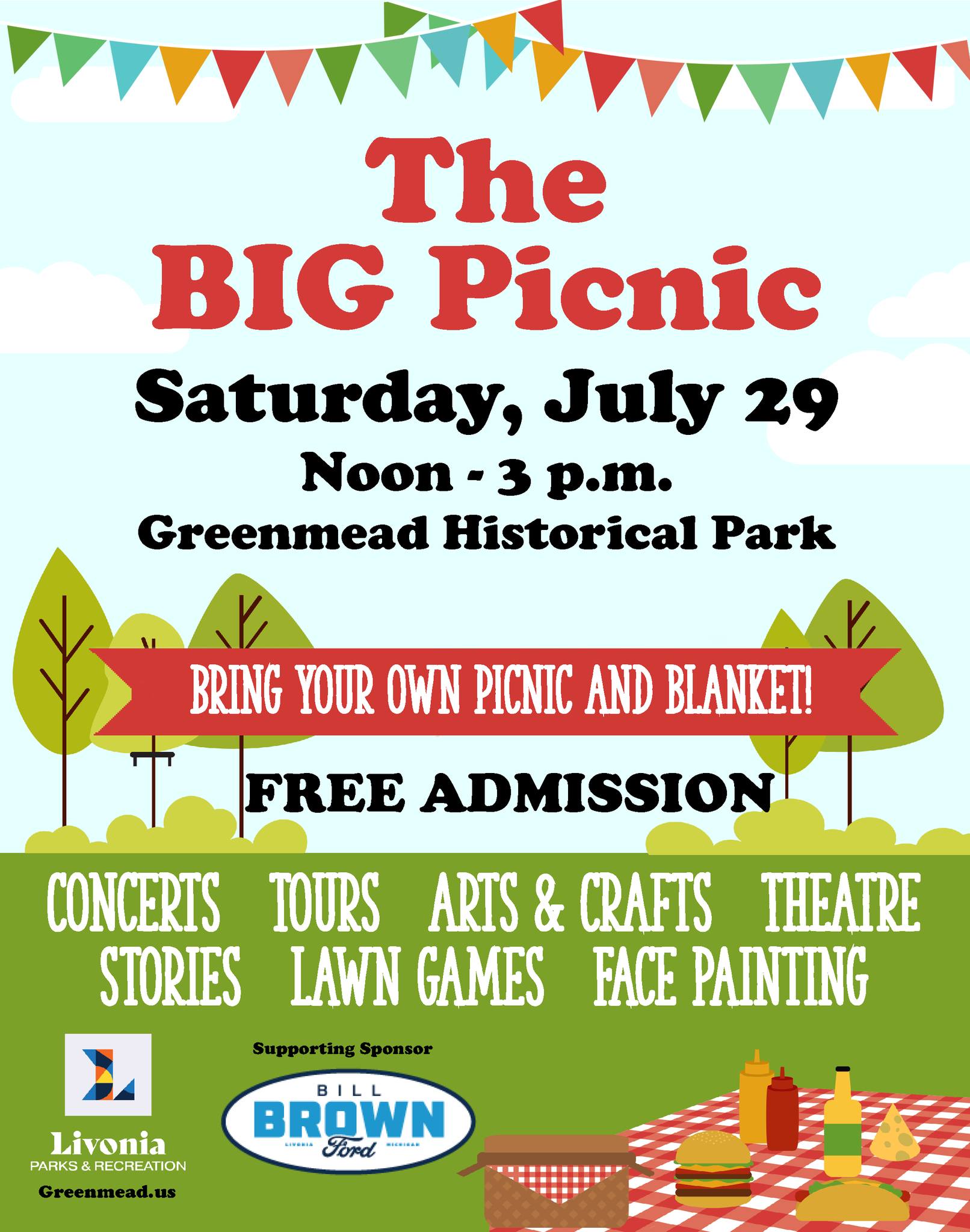 The HarmonyTown Chorus will serenade the guests from 2pm-3pm while singing in the Greenmead church. Guests may stroll the grounds and enjoy the BIG picnic atmosphere on a beautiful summer's day.

After a fun first year, The BIG Picnic is back! Bring your own picnic food and blanket and head to Greenmead Historical Park Noon-3 p.m. Saturday, July 29, for an afternoon of fun with live music, storytime, lawn games, face painting, historical building tours and more!

This is a FREE drop-in event and no registration or tickets are required. Come check out Greenmead while enjoying a picnic with your neighbors.